Enjoy Fun Times with Cayla and Her Guncles
small bytes, inc. believes in an inclusive intergenerational community that represents everyone. Join us in our effort by sharing Cayla experiences with family and friends.
Coloring Activities with Cayla
Print out and color pictures of Cayla and her guncles.
(click on the title below to download the picture)
Fun Learning Activities with Guncles
Where do your family members live?
Guncles and Family:
Have fun with your nieces and nephews and learn more about the states in the United States. Click on this link to start the fun.
After completing the above activity, print out the map from the learning activity section and work with your nieces and nephews. Mark an "X" on the states where you have family.
Nieces and Nephews:
Cayla is going to visit her guncles in Chicago, IL. Can you locate the state of Illinois on the map? Where do your family members live?
Contact Dr. Wiggins at drvincentwiggins@gmail.com if you have questions.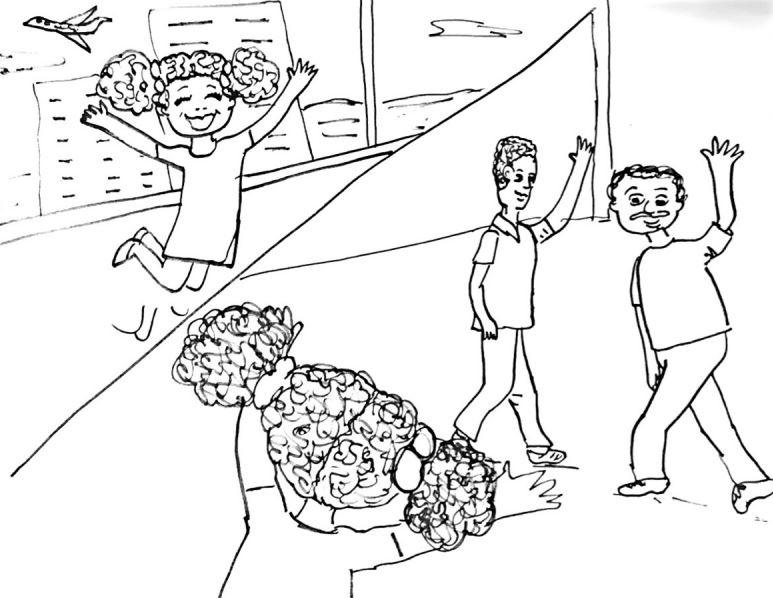 Click on the link below for a signed copy or purchase on Amazon.